AUTHENTIC CONFIDENCE FOR UNBEATABLE SUCCESS!
AUTHENTIC CONFIDENCE FOR UNBEATABLE SUCCES!
AUTENTIC CONFIDENCE FOR UNBEATABLE SUCCESS!
This program is intended to teach you the knowledge; skills and strategies to successfully gain the confidence you need to reach your potential & success!
Become more assured and confident even when circumstances are less than ideal.
Bounce back quickly from negative outcomes.
Show up confident, powerful and decisive when it matters most.
Make quick decisions and trust yourself fully!
Learn how to continue to grow your confidence day after day with some proven practices and exercises.
Do not let fear interfere with your performance!
Delivery Method:
In Person 1-1 Coaching Meetings
Bi-Monthly Virtual Lessons (Tools, techniques & strategies)
Short E-mail Support
Handouts, Worksheets
Meditations
SAMPLE OUTLINE OF LESSONS DELIVERED VIRTUALLY:

Lesson1: Authentic Confidence
Lesson 2: The Myths of Confidence
Lesson 3: Impact of Comparisons on Confidence
Lesson 4: Personal Accountability in Building Competence
Lesson 5: Personal Accountability in the Competence-Confidence Loop
Lesson 6: Importance of Consistency in Developing Confidence
Lesson 7: Transforming Your Fears
Lesson 8: Confidence in Practice: Affirmations, Self-Talk & Cue Words
Investment & Payment Options:
Program A:

Includes all Virtual Modules, worksheets, (2) email, etc.
Weekly Peak Performance sessions (60-min) (4 sessions a month)
Investment: Monthly payments of $1297

Program B:

Includes all Virtual Modules, worksheets, (2) email, etc.
3x Week Peak Performance sessions (60-min) (3 sessions a month)
Investment: Monthly payments of $1097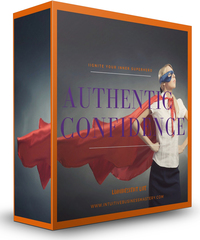 Pricing options